It's no secret that there is a shortage of food around the world, particularly animal-based proteins. We are consuming animal products at an alarmingly fast pace, and scientists predict that we'll have to mass-breed more animals to keep up, otherwise they'll run out and become extinct.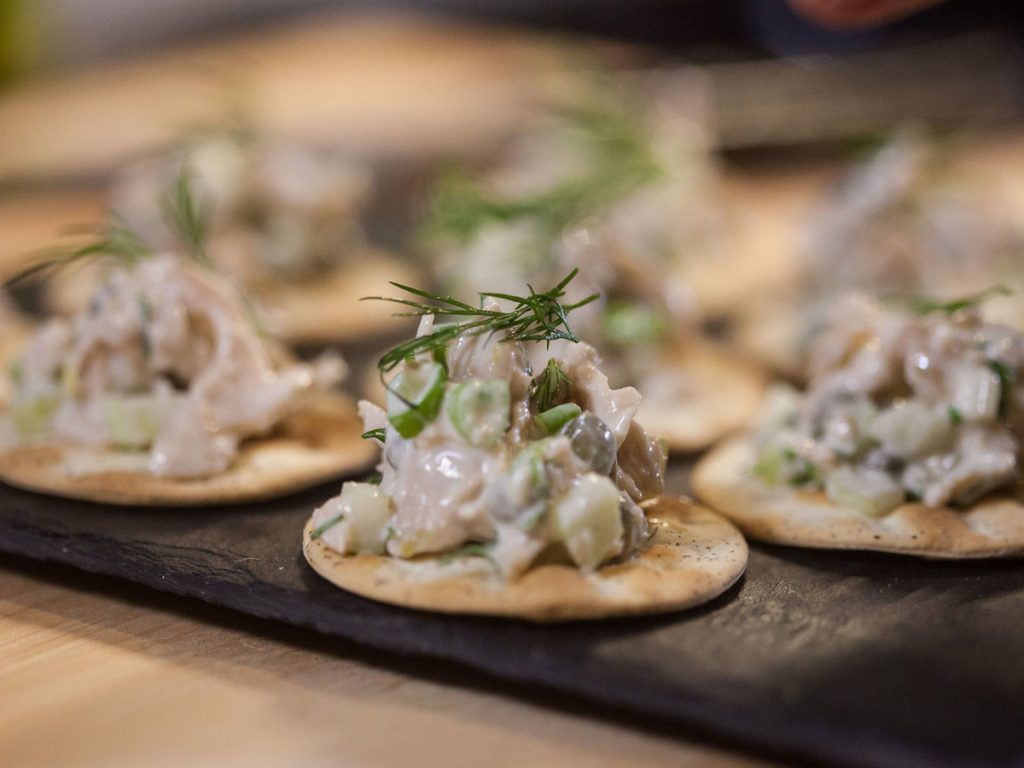 This problem is particularly bad with fish, who are being caught at a very high rate. If there are not enough fish in the sea, we run the risk of many sea creatures dying out, which in turn will change the whole ecosystem of the planet, which will certainly affect humans in the long term.
This is a pretty frightening prospect, so many food scientists have set out to find a solution to this problem. Amongst them, a company named Good Catch has developed a plant-based tuna. Yes, that's exactly what you read—plant-based tuna. Good Catch's co-founding chefs (and brothers) Chad and Derek Sarno have set out to change the seafood game.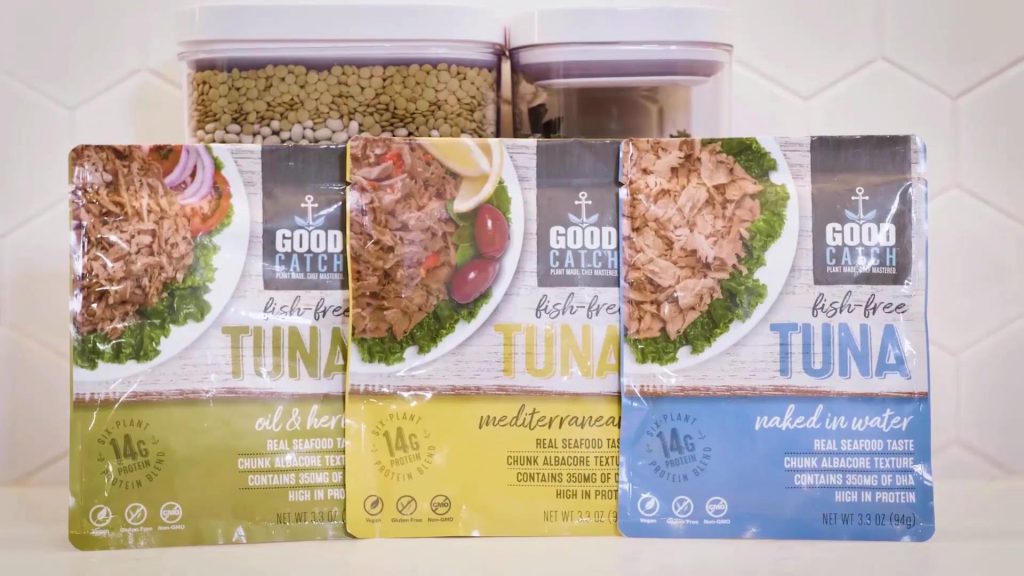 Sarno shared, "Plant-based tuna is the culmination of our experience as plant-based chefs, combined with our passion for healthy eating as well as animal and environmental welfare. We're redefining seafood for omnivores and plant based eaters alike."
So just what is the plant based tuna made of? Great question. It's primarily composed of a "6-plant protein blend," which includes chickpea flour, lentil protein, faba protein, pea protein isolate, soy protein concentrate, and navy bean flour. According to a statement released by the company, the fishy taste can be credited to sea algae oil.
The "tuna" is gluten, dairy, and GMO-free as well. People who have seafood allergies can safely consume the product. Additionally, there is no risk of ingesting mercury, microfibers, or plastic — all of which are a danger with real tuna fish. At nearly 14 grams of protein per serving, it really gives real tuna a run (or a swim) for its money.
There plant-based tuna come in three different flavor varieties: "Naked in Water," "Mediterranean," and "Oil & Herbs." The packages come ready to eat, weighing in at 3.3 ounce, and cost $4.99 a pouch. The packets can be found at Whole Foods Market.
Would you try this new food invention?